Trailer Ideas For A Rainy Day
September 20th, 2017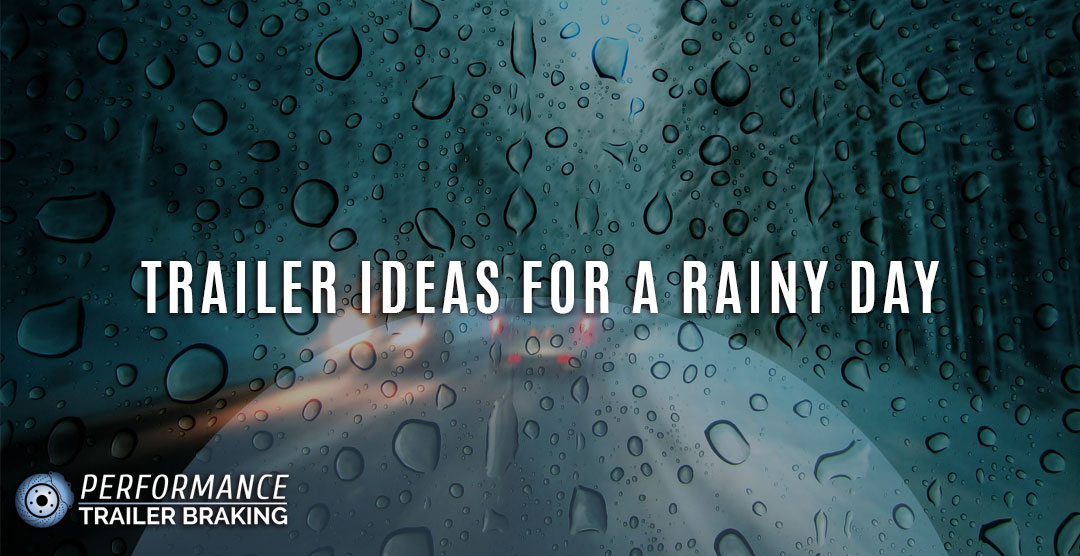 Trailer camping is a great way to explore the world and show the kids what life is like on the road and away from civilization. However, sometimes things don't work out quite how you expected and the weather gets in the way of all the outdoor activities you've planned for you and your family. That's okay, don't panic! As long as you've planned ahead, you should have plenty of things to do inside your trailer white the weather clears up.
Board games
Sure, board games aren't for everyone, but there are so many out there nowadays that you'd be remiss not to find at least one that you like. Try searching online for stores that just sell board games and tabletop games and you're sure to find something that you like. Risk and Monopoly are two great games that will take hours and hours, and you'll have a blast playing them with your friends or family!
Use rain cover
If your trailer has a pull-out rain cover or if you brought a tent or tarp you can relax out in the rain and enjoy the sights and smells. This would be my preferred way to spend a rainy day because sometimes being outside when it's rainy can be relaxing and you'll have all your trailer's appliances nearby for convenience. Just make sure to layer up if it's cold out!
Read a book
There's no better time to read a book than on a rainy day. Whether you're laying in bed or sitting outside under rain cover, books are a great way to pass the time on the road.
Get some work done
If you live out of a trailer or you just have the ability to work remotely, rainy days can be the best time to get a lot of work done! It's tough trying to focus on work when you see how sunny and beautiful it is out, so you should take advantage of these opportunities. Besides, some people find that working while it's rainy is a lot less stressful, allowing you to be more productive.
If none of these options suit you, there's always the option to put on a rain poncho and play in the rain. There's no shame in that!
When you're on the road, you don't want to have to worry about whether you have the proper brakes or not. That's where Performance Trailer Braking comes in. Our trailer brake kits will work great on your trailer and help you have a care-free and safe journey. Contact us today to learn more!
"...Recommend Performance Trailer Braking"
I just wanted to tell you the brakes are all installed and tested. They work great and I am very happy with them. Also I want to commend John and Barbara. They were a very professiona Read Morel install team. They knew what they were doing and knew the product perfectly.. They were very friendly and answered all my questions. I would highly recommend them to anyone interested in putting on these brakes. Thanks for your great service, if anyone asks me about brakes I will gladly recommend Performance trailer braking for the job.
Richard M
Michigan
"After the Sale..."
Hi Michael,

I would like to thank-you for all the assistance that I received after the sale of the brake conversion Kits. The brakes are working great.
Gordon R
Dansville, NY
"Truly one of a kind amazing people!!!!"
Hi Kelly,
I just wanted to take a minute and thank you for all your help getting this done but most importantly I wanted to really thank you for setting us up with John & Barbara for th Read Moree install.
Professional, polite, fun, knowledgeable and just simply decent people doesn't even to begin to describe them. Your company is truly blessed to have them!! What an amazing team they are.
They both explained every step of the way what was going on, explained every part being used and it's purpose. We left for a couple hours during the install and our campground neighbor was totally impressed that even while we were not there they kept working and never missed a beat!!!
After the install was complete John & Barbara hung around for a while going over everything and making sure I had no questions. I'll be honest.. I'm not the most mechanical person and John made sure I understood everything and the proper way to maintain it as well as making sure I had all their contact information if I ever needed anything or had a problem or questions!!
Truly one of a kind amazing people!
Don & Gayle Huggans
Weymouth, MA
We accept ACH (electronic check), Mastercard, Visa, Amex, Discover, Apple Pay, and PayPal, which offers 6 months interest free with a new card.