Performance Trailer Braking was founded in 2013 by an RV industry veteran of Titan International, manufacturers of Titan trailer disc brakes and Brakerite electric over hydraulic actuators.
More About Us
Performance Trailer Braking helps you hit the road safely with electric over hydraulic trailer disc brake conversion kits from Kodiak and Dexter Axle, tires, MORryde, Roadmaster, and others. We also help you find installers and provide expert technical support.
More About Disc Brakes
Independent tests prove that hydraulic disc brakes will help you stop your trailer faster and safer. Electric over hydraulic disc brakes can stop your trailer nearly 50% faster than electric brakes.
Contact Us
Stop Faster & Safer
Canadian Standards Tests show our brake system stopping a 15,500 lb. trailer needs only 179 feet, using trailer brakes only with no truck brakes applied. This is a 100 feet shorter stopping distance than using truck and electric trailer brakes!
"The whole experience was exceptional"
Today John and Barbara came to our home in Virginia and installed the disk brake system. It was an exceptional installation. The equipment is very high quality. John and Barbara are a te Read Morerrific team. They showed up on time, went right to work, and displayed why their experience and expertise has made them the best. John and I took our truck and camper for a test/adjustment drive to ensure all was well and adjusted. The whole experience was exceptional.

Feel free to use me as a reference for Performance Braking and their ace installers.
William DeCoste
"Very impressed with the new disk brakes"
Wow! Josh and Heather finished little after noon today. Heather and I test drove my TV with the trailer in tow and I am definitely very impressed with the new disk brakes. I love them Read Moreand am anxious to get a full test in on the highway. I am sure I will love them. And I cannot say enough about Josh and Heather - they were total professionals and were attentive to every detail. I would have NO question about recommending their services to anyone!. Thanks for using them!
Joel Heiney
Casper, WY
"After the Sale..."
Hi Michael,

I would like to thank-you for all the assistance that I received after the sale of the brake conversion Kits. The brakes are working great.
Gordon R
Dansville, NY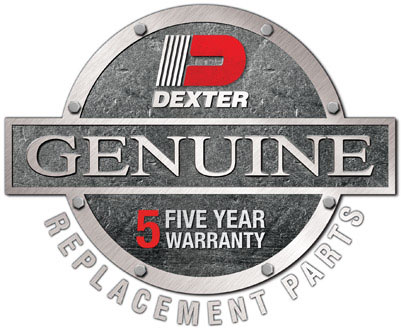 We accept ACH (electronic check), Mastercard, Visa, Amex, Discover, Apple Pay, and PayPal, which offers 6 months interest free with a new card.