Performance Trailer Braking was founded in 2013 by an RV industry veteran of Titan International, manufacturers of Titan trailer disc brakes and Brakerite electric over hydraulic actuators.
More About Us
Performance Trailer Braking helps you hit the road safely with electric over hydraulic trailer disc brake conversion kits from Titan, Kodiak, and Dexter Axle. We also help you find installers and provide expert technical support.
More About Disc Brakes
Independent tests prove that hydraulic disc brakes will help you stop your trailer faster and safer. Electric over hydraulic disc brakes can stop your trailer nearly 50% faster than electric brakes.
Contact Us
Stop Faster & Safer
Canadian Standards Tests show our brake system stopping a 15,500 lb. trailer needs only 179 feet, using trailer brakes only with no truck brakes applied. This is a 100 feet shorter stopping distance than using truck and electric trailer brakes!
"Second to None...."
Josh and Heather arrived on time and after we introduced ourselves to each other they got right to work

They are a great team working together seamlessly and in sync with each others Read Moreneeds

Their professionalism was second to none and gave me some tips to help with the CRE 3000

We also talked about the cross member for me and I will be doing that hopefully this fall or early next spring

Again, Josh and Heather are FIRST CLASS!!!

Brett
Brett T
Vancouver, WA
"We are happy campers"
Thank you for the professional installation of my new disk brakes. Preston installed them on 12/30/2019 and the next day traveling thru Dallas/Fort Worth we had three occasions to stop Read Morequickly with confidence on 35W. We pull 15,000 miles a year thru mountains and flats. I now relax behind the wheel pulling our 40 ft 16,000 lb 5th wheel. We are happy campers, Dump those drum brakes for disk brakes. Thank you to your entire team in Norman, OK. My old drum brakes always felt like the trailer was pushing the truck when I stopped. Now I feel like the trailer and truck stop together with no feeling of being pushed. You have to remind yourself the trailer is still back there.
Gil and Sandy Palmer
"Thank you for making this happen"
Preston and Alyssa did a fantastic job, very professional couple and a great representative for Performance Trailer Braking. Thank you for making this happen. ?
Pam Falks
Georgetown, TX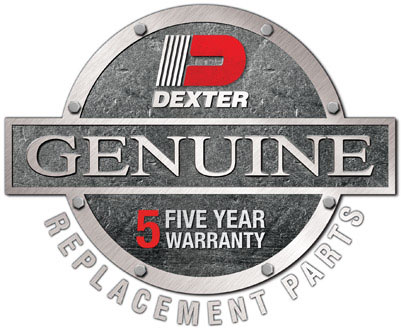 We accept ACH (electronic check), Mastercard, Visa, Amex, Discover, Apple Pay, and PayPal, which offers 6 months interest free with a new card.