Performance Trailer Braking was founded in 2013 by an RV industry veteran of Titan International, manufacturers of Titan trailer disc brakes and Brakerite electric over hydraulic actuators.
More About Us
Performance Trailer Braking helps you hit the road safely with electric over hydraulic trailer disc brake conversion kits from Titan, Kodiak, and Dexter Axle. We also help you find installers and provide expert technical support.
More About Disc Brakes
Independent tests prove that hydraulic disc brakes will help you stop your trailer faster and safer. Electric over hydraulic disc brakes can stop your trailer nearly 50% faster than electric brakes.
Contact Us
Stop Faster & Safer
Canadian Standards Tests show our brake system stopping a 15,500 lb. trailer needs only 179 feet, using trailer brakes only with no truck brakes applied. This is a 100 feet shorter stopping distance than using truck and electric trailer brakes!
"Fantastic to work with"
I just wanted to send you a message saying how fantastic your disc brake conversion is and works. We had done a small local trip with the brakes installed in May which they worked great. Read MoreYesterday we did a 400 mile trip down the east coast and it totally made a huge difference...no worrying about having to stop in a hurry if needed! Which did happen on the New Jersey Turnpike, night and day difference! Thanks again for all the help with getting us new springs and equalizers as well. All is in good shape now!

You folks are fantastic to work with and your products you sell are fantastic as well!
Nick Schoellig
"Thank you for making this happen"
Preston and Alyssa did a fantastic job, very professional couple and a great representative for Performance Trailer Braking. Thank you for making this happen. 💯
Pam Falks
Georgetown, TX
"The brakes really work!"
Just a thank you -- shout out: the brakes really work!...On the trip north, we got into a situation that required me to perform an emergency stop. Boy, did those brakes stop. Literally l Read Moreocked up the wheels on the RV. Tires were actually smoking from skid-burned rubber. I'm pretty sure if I still had the electric drum brakes, I would have rear-ended someone. Thanks for a great system and an great installation.
Steve Andrews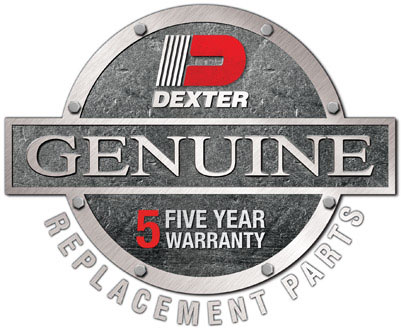 We accept ACH (electronic check), Mastercard, Visa, Amex, Discover, Apple Pay, and PayPal, which offers 6 months interest free with a new card.