How Trailer Braking Protects What Matters
June 30th, 2017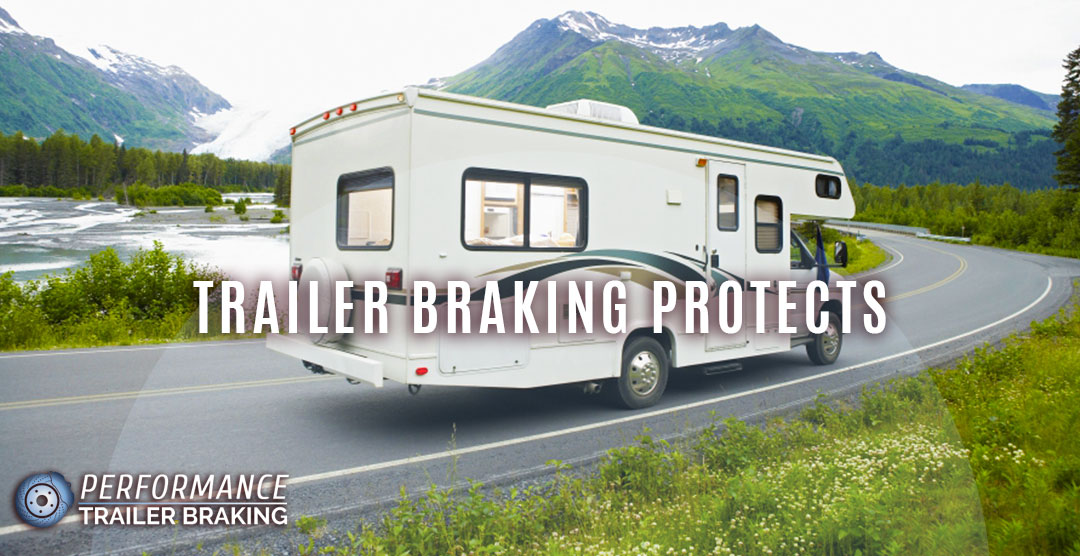 Braking on an average car is one of the most important features of a vehicle—if not the most important. Car brakes are essential for protecting you and your loved ones, because we all need functioning brakes to stay safe through any and all vehicular travel. This practically goes without saying, and yet, trailer brakes are not always considered in the same regard.
At Performance Trailer Braking, we are dedicated to ensuring you have trailer brakes in order to protect some important aspects of your life. Take a look at how trailer braking will serve you best, and give us a call today to set your trailer up for the long haul.
Protect Your Car
If you're trailing without trailer brakes, you're going to be in for a bad time. All that extra weight is going to require your car working in overtime, which is way too much pressure on your brakes. Without trailer brakes, your car brakes are going to face impending doom sooner rather than later, which is a significant safety hazard. With either a DIY Disc Brake Kit that provides everything you need, or with a specialist from Performance Trailer Braking coming to you, we will get you hooked up to make sure your car stays safe. A safe car means a safe journey for passengers—give us a call or order from us today!
Protect Your Animals
When you're packing your trailer with livestock, horses, or other animals, you won't be right there with them to make sure they're safe. If you're traveling without the proper trailer brake system, you'll likely be preoccupied with concerns for your animals—as you rightfully should! Having the proper trailer braking mechanisms will not only protect the vehicle they travel in, but the trailer itself.
Protect Your Wallet
The last thing you want is to have to pay for brake replacement on your car. If you don't take the time to invest in a proper trailer brake system now, it's going to come back to bite you later. Performance Trailer Braking proudly serves 38 states, and even if you're not in one of our many locations we service, you can easily order a DIY Disc Brake Kit from our online store. Pay the upfront cost now—both your future self and finances will thank you!
Protect Your Toys
You've wanted a boat for a long time. Or a jet ski, or a camper, or anything else that you've saved for and dreamed of owning that provides some of the best times and memories. The last thing you want is to have damage affect the vehicle that's transporting your toys. You'd hate to have something happen to the fruits of your labors, so save your entertainment vehicles by investing in performance trailer brakes today!
Protect Yourself!
If you wouldn't drive in a car that didn't have a top-notch braking system, you should not drive a vehicle and trailer that does not have the same braking quality. You should not lower your expectations for a trailer braking system, especially considering it directly affects your car's brakes. When your car is working in overtime to compensate for the additional weight it's trailing, this puts you at direct risk for experiencing eventual brake failure.
Take the time and spend the money in order to save time and money down the road, and invest in a trailer brake system that works. Performance Trailer Braking offers a Disc Brake Kit that you can install yourself, or call us to help ensure your car and trailer will be safe for future trips. Adventure is out there - let Performance Trailer Braking help take you there. Call us today!
"We are happy campers"
Thank you for the professional installation of my new disk brakes. Preston installed them on 12/30/2019 and the next day traveling thru Dallas/Fort Worth we had three occasions to stop Read Morequickly with confidence on 35W. We pull 15,000 miles a year thru mountains and flats. I now relax behind the wheel pulling our 40 ft 16,000 lb 5th wheel. We are happy campers, Dump those drum brakes for disk brakes. Thank you to your entire team in Norman, OK. My old drum brakes always felt like the trailer was pushing the truck when I stopped. Now I feel like the trailer and truck stop together with no feeling of being pushed. You have to remind yourself the trailer is still back there.
Gil and Sandy Palmer
"Not a drop was spilled!"
We've traveled 4,000 miles since we had the Morryde 4000 installed and love them. Yesterday while traveling from Nashville to Memphis we discovered that my wife left a half a cup of c Read Moreoffee in the microwave! Not a drop was spilled!
Mike G
Hot Springs, AR
"Love the Brakes!"
Love the brakes by the way. Easy install and after about 5 months of use these are worth every penny.
Ben G
Columbia, MD
We accept ACH (electronic check), Mastercard, Visa, Amex, Discover, Apple Pay, and PayPal, which offers 6 months interest free with a new card.