Selecting The Right RV For You – Part 1
July 15th, 2017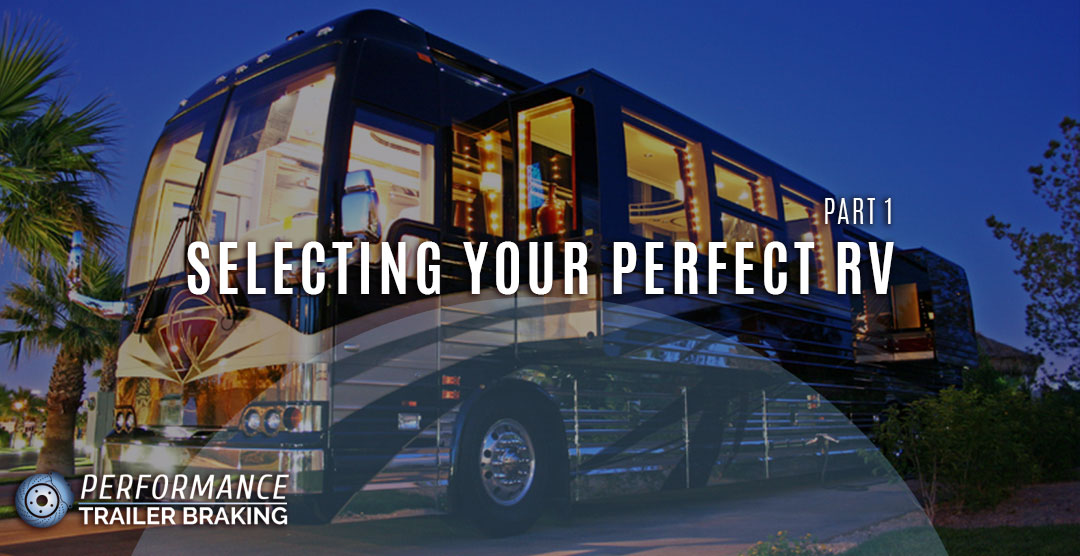 First of all, whatever RV you choose is going to depend on your lifestyle and personal preferences. There is no way to know exactly which one is best for you without doing a little bit of research on your own. However, we can help you as your navigate through the advice and comments of friends and family as you make your decision. Here are some of the top tips we have gathered when it comes to choosing a full-time RV.
Listen With a Grain of Salt
We know this is a cliche, but it's true. Always listen to advice, but do so with a cautious ear. Everyone in the RV world has spent quite a bit of money on their RV, and they believe that they made the best possible decision for every scenario. This isn't going to be the case for everyone! However, you may find yourself listening to people justifying their purchasing decision to you and disguising this as advice.
Be Wary of Those Who Have Only Owned One Type
While someone who has owned a fifth wheel RV for years can tell you all about the ins and outs with confidence, it's unlikely that they know much about motor homes and other options. The same goes for someone who has only owned motorhomes. Keep this in consideration. Listen to what they have to say about what they have, but be cautious about taking advice regarding RV options they don't have. It's a great idea to take the time to talk with folks who have had both and have been able to compare what they liked in one and didn't like in the other.
What is Your Plan?
In the end, you need to consider how long you need the RV to last. Some people plan to use their RV full time for only a year or so. If this the case, then there is no need to spend money for one that has been made to last for the next 20 to 30 years. However, if you are looking into living in this RV for 10 years or more, then it's time to consider purchasing an option that is built to last and endure through all kinds of wear and tear. Quality up front, even if it is at a higher cost, is worth it rather than buying a cheap one now and then buying another cheap one few years down the road.
How Sure Are You?
If this is your first time giving full-timing a try, then you might want to test out the lifestyle before you commit thousands of dollars and years to come. This is entirely natural and quite common! If you aren't sure that full-timing is the right choice for you just yet, then don't feel pressured into buying more than you need. You can always start our inexpensively at first and upgrade once you know what features you would like to have.
Electric Over Hydraulic Brakes
When it comes to ensuring that your RV is safe and sound as you travel across the countryside, make sure to that you have the brakes to protect both the RV and your towing vehicle. The upgrade from drum brakes to new electric over hydraulic brakes might be the adjustment you need to truly embrace this lifestyle.
This is where we come in! Contact Performance Trailer Braking today and let us help you find the perfect electric over hydraulic brakes to fit your needs. We will be sharing more ways to choose your ideal RV, so be sure to check back soon! We can help you install your brakes, as we have specialists in 38 states. Reach out now to learn more.
We accept ACH (electronic check), Mastercard, Visa, Amex, Discover, Apple Pay, and PayPal, which offers 6 months interest free with a new card.