10 Tips To Prepare For An RV Trip – Part 1
August 15th, 2017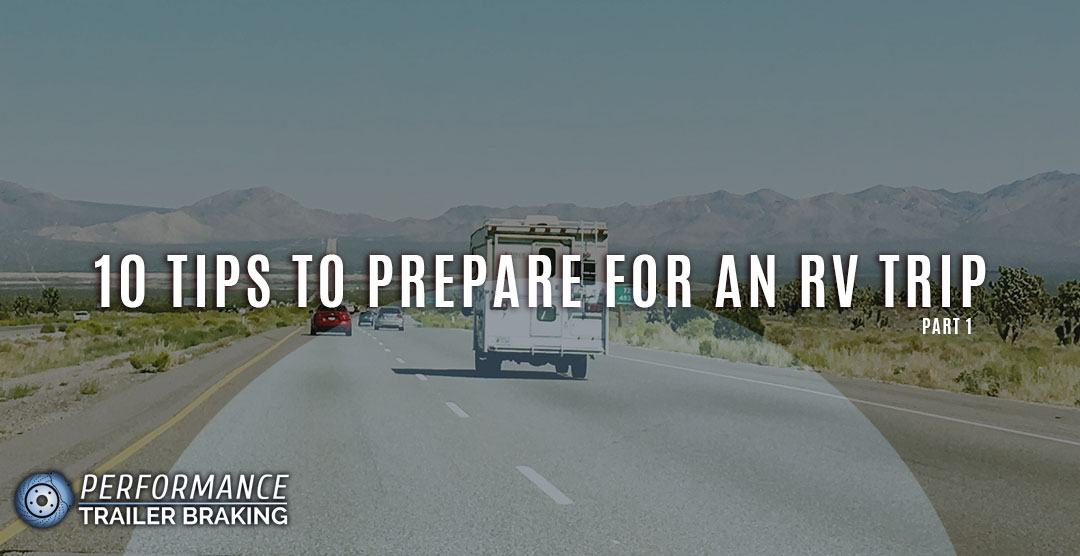 Are you prepared for your next RV trip? If you're new to RVing, it can be a bit overwhelming to know all of the things that you need to prepare before getting out there and exploring the world. You may think that it doesn't require any more preparation than camping, but in reality, there's a lot more to it than that. If you want to have a safe and fun trip, you'll need to make sure that your RV is prepared. Whether you'll be gone for a week or just a day or two, we'll talk about a couple tips to help you be prepared for your next RV trip.
1. Check the weather
The first thing you should always do before planning your next RV trip is check the weather, not just for where you will be staying, but along your route to that destination. I know what you're thinking, "Why is this so important if you'll have an RV to stay in?" This is important because you need to know what kind of conditions you will be driving in. RVs are large and heavy vehicles, and because of that, you'll want to be extra sure that you'll be driving in conditions that you can handle. Also, if there is a major snowstorm that passes through where you're staying, you're a lot more likely to get snowed in than if you had gone in your normal car.
2. Manage your RV's weight
To go along with number one, you're going to need to make sure that your RV's weight is within the legal limits. You can do this by going to your nearest truck weigh station; if you're beyond the limit, try removing unnecessary things from your RV. Your RV should have a UVW or an unloaded vehicle weight somewhere on the vehicle. This tells you how much the RV weighs without any passengers or belongings in it. You should take this into consideration when buying your RV so you can choose one that is light enough for you to be able to fill it with everything you need.
3. Make sure everything is secure
It's crucial to make sure everything in your RV is secured before you go on a trip. This may not be something you think of while packing your vehicle, but if you have to turn a sharp corner or hit an unexpected bump, you don't want things flying all over the cabin, especially if you have passengers in the back.
4. Make a list
If you want to make sure you get everything you need in the RV, you should make a list to keep everything organized. Make different sub-categories like food, tools, safety, etcetera, in addition to noting how much of each item you're bringing. This won't only help you keep track of what's on the RV, but it can spark ideas of other useful things you can bring.
5. Plan your electricity usage
If you don't want to run out of electricity at the most inconvenient time, you're going to need to know how much you have available and ration it accordingly. RVs don't have unlimited power (Star Wars joke intended) on hand at any given time, so you'll need to keep track of each appliance's electricity consumption so you know which ones you can run at the same time.
For our next five tips on RV trip preparation, stay tuned to our blog. In the meantime, if you are in need of trailer brake kits, don't hesitate to contact Performance Trailer Braking today!
We accept ACH (electronic check), Mastercard, Visa, Amex, Discover, Apple Pay, and PayPal, which offers 6 months interest free with a new card.