10 RV Resorts You Should Know About – Part 1
September 30th, 2017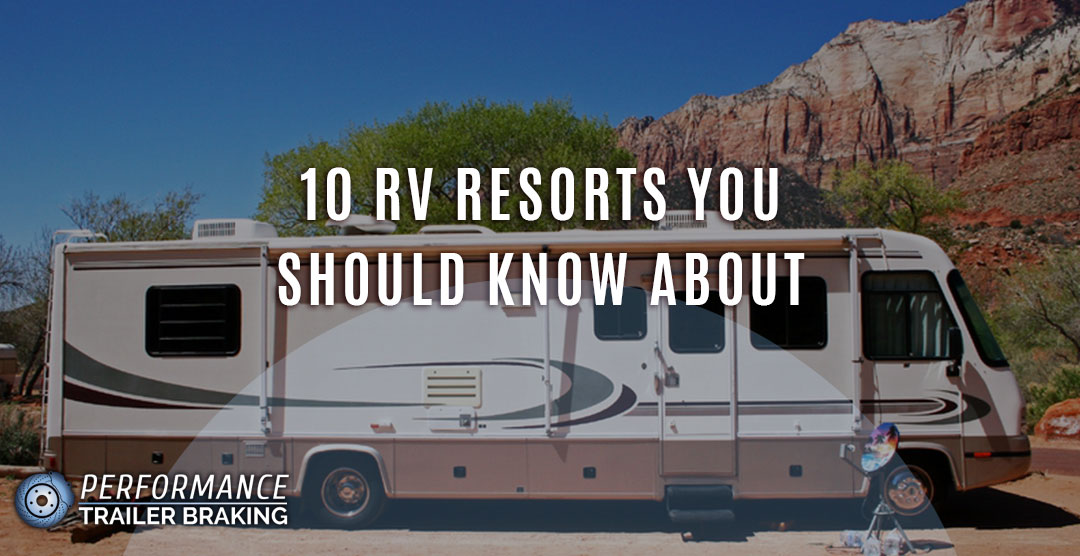 Have you been searching for that perfect RV destination that your whole family will enjoy? There's a lot of things you need to consider while choosing the next RV resort you'll stay at like how far you're planning on driving, what amenities you'd like to have, how long you want to stay there, and what kind of activities you're in to. This blog aims to eliminate a bit of that hassle by giving you ten great resorts that we're sure you'll love!
1. Solstice Motorcoach Resort – Nevada
As one of the most popular destinations for RVers, Solstice is a shining example of a luxury RV resort. Solstice is located between Las Vegas and Southern Utah so you can enjoy the beautiful mountain view without being too far from the beloved Sin City. Mesquite has local casinos, spas, and day trips to your favorite Las Vegas casinos. Solstice has amenities like free wifi, a game room, laundry and shower, with a pool, hot tub, and pet park to be added soon.
2. Mountain Falls Luxury Motorcoach Resort – North Carolina
Mountain Falls Luxury Motorcoach Resort is located in Western North Carolina, near Lake Toxaway. This is a wonderful destination for anyone who loves mountains, gorgeous waterfalls, and picturesque lakes. This is a class A motorcoach resort and offers amenities such as a 9-hole golf course, and a heated pool and spa.
3. Petoskey RV Resort – Michigan
Petoskey is an RV resort located along the shores of Lake Michigan and ideal location for those who love to boat or fish. This is widely considered to be the best RV park in the state of Michigan and has a five-star rating on Good Sam Club. They offer amenities like a fitness center, sauna, home theater, and heated outdoor pool.
4. Aztec RV Resort – Florida
Located in Margate, Florida, Aztec RV Resort is a great spot for anyone who loves large RV lots. This lot is separated by beautiful canals with the lots centered around the clubhouse in the middle of the resort. Aztec contains a total of 645 lots ranging from 3,100 to 9,000 sq. ft. It also contains an optional resort house with your purchase. Other amenities include two heated pools, two spas, tennis courts, volleyball courts, putting green, laundry room, and a lot more!
5. Polson Motorcoach & RV Resort – Montana
Polson Motorcoach resort is Montana's top-rated RV park. It's located at the gateway to Glacier National Park and is a class A RV site. At Polson Motorcoach Resort, you can boat, raft, fish, hike, and golf all within a mile of the site. Polson, Bigfork, and Whitefish are all just a short drive away and have shopping and fine dining. At Polson, you can expect to have amenities like fitness equipment, wifi, a fenced dog run, shower and laundry facilities, and storage.
Finding The Right Brakes
With all the things there are to think about before going on an RV trip, you'll want to make sure you have the proper brakes above all else. Performance Trailer Braking is here to help with our electric over hydraulic brakes. These brakes are a huge improvement over standard drum brakes and grant you the safety assurance that you deserve while out on the road. The best part is you can install these brakes yourself with little-to-no previous mechanical experience!
Contact Performance Trailer Braking today and let us help you find the perfect electric over hydraulic brakes to fit your needs. Stay tuned to our blog for part 2 of this blog where we'll talk about five more great RV resort destinations for you and your family!
We accept ACH (electronic check), Mastercard, Visa, Amex, Discover, Apple Pay, and PayPal, which offers 6 months interest free with a new card.